Trumbull Rotary Golf Tournament
Play Golf. Have Fun. Support the Community
The Bernard D. Helfrich Memorial Golf Tournament will be held on Monday June 3rd, 2019 at Tashua Knolls Golf Course in Trumbull. Bernie was a longtime member of the club until his passing in 2000 who started this event for our club. This event is held by the club annually as one of our fundraising events. Whether you care about students, veterans, the hungry or seniors. The Trumbull Rotary Golf Outing is where you can make a real difference in the community. You get to play golf and feel good that your support or your company's support is helping local charities.
The price per golfer is $225 and is an All-Inclusive Price which includes: Welcome Luncheon - 18 holes of Golf and a Cart - On Course Beverages - Surprise Golfer Gift - Par Three Poker - Cocktail Hour - Lavish Reception - Prizes and Awards - Raffle Ticket for Grand Prize.
Visit our home page for a link to register.
With a BBQ lunch, on-course beverages and a lavish cocktail hour and dinner reception, it is no wonder golfers keep coming back each year.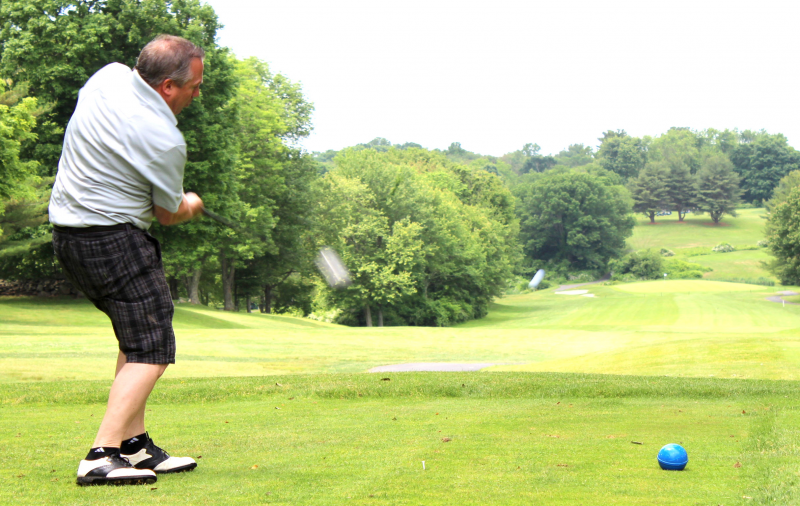 We also want to extend a big thanks to our many golf sponsors who supported us at this event last year and hope they will renew their support for this year.
Please Support our Sponsors

PRESENTING SPONSOR

The Mustard Seed Foundation

FEATURED SPONSORS

Aquarion Water Company

Chip's Family Restuarant

G&G Liquors

Newtown Savings Bank

Rural Fuels

People's United Bank

Steward Amusement Co

Trumbull Pizza Company

Trumbull Animal Hospital

Vazzy's

Corporate Sponsors

BizMark, Ct

Hi-Tech Packaging, Inc

Hodson Realty, Inc

Loan Depot

Realty One Contact Group

Minuteman Press of Norwalk

Redgate-Hennessy Funeral Directors

Richard Ahern Insurance, LLC

Trumbull Rotary Golf Cart Sponsors

Colonial Sanitation

MGM Grand

Residential Waste Systems

Standard Motor Products, Inc

Sound Development Group

Stop & Shop

Tee Sponsors

AFLAC

Kaufman Fuel

APLUS VOIP

L&R Power Equipment

Bridgeport Hospital Foundation

Metrusky Retirement Services LLC

Cardinal Shehan Center

National Veterans Services Fund

Catholic Way Investments, LLC

Old Towne Restuarant

Cosmetic & Preventive Dentistry

People's United Bank

County Electric Construction Inc

RD Scinto Corp

Crossroads Community Church

St Vincent's Special Needs

Crown Pizza of Trumbull

Strick J. Woods, M.D.

Cyril F Mullins Funeral Homes

Synergy Home Care

Dana P. Lonergan, Attorney

The Harty Press

Dr. Andrew S. Kenler M.D.

Three T's Irrigation Contractors

Felner Corporation

Trumbull Business Network
Giove's Pizza Kitchen
Trumbull Loves Children

Hall Neighborhood House

Trumbull Pharmacy

Harlow, Adams & Friedman, P.C.

Trumbull Self Storage

J.P. Merritt, Inc. CPA, CRU

Whittlesey & Hadley P.C.

Jensen Tire & Auto

William B. Meyer, Inc.

John McBride Resnick Advisors

William W. Woods Insurance

John Rolleri, CPA, CFE

Joseph M. Romanelli D.D.S