Trumbull Rotary Golf Tournament
Monday June 13th, 2022
Registration: 7:30
Tee Off: 9am
Post Golf: 2pm
Play Golf. Have Fun. Support the Community
Trumbull Rotary Annual Golf Tournament is back on!!!! Please follow THIS LINK for the easiest way to sign up and pay OR see the attached documents to down load to sign up you and/or your team and for sponsorships. Like most organizations, this is a fundraiser and while fun on the golf course is the aim of the day, fundraising is the goal! Come out and join us for our annual Golf Outing and help change the world for the better.

Bernie was a longtime member of the club until his passing in 2000 who started this event for our club. This event is held by the club annually as one of our fundraising events. Whether you care about students, veterans, the hungry or seniors the Trumbull Rotary Golf Outing is where you can make a real difference in the community.
Please follow us on Facebook for updates and happenings as Rotary continues to serve the community wherever and whenever we can.

Printable Sign Up Documents HERE
Printable Sponsorship Documents HERE
With a Welcome Breakfast, on-course beverages and a Lavish Luncheon Reception, it is no wonder golfers keep coming back each year.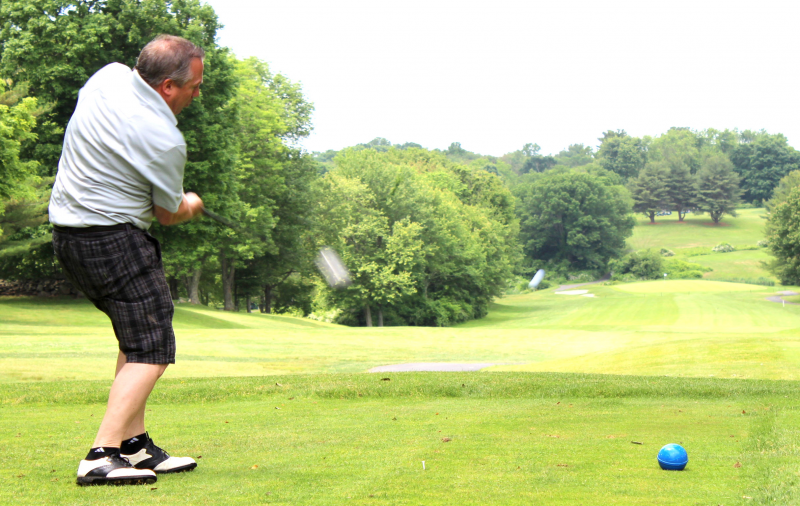 We also want to extend a big thanks to our many golf sponsors who supported us at this event 2 years ago and hope they will do so again this year.

Sponsorship Documents HERE
Please Support our Sponsors

PRESENTING SPONSOR

The Mustard Seed Foundation

FEATURED SPONSORS

Aquarion Water Company

Chip's Family Restuarant

Newtown Savings Bank

Rural Fuels

People's United Bank

Stewart Amusement Co

Tom & Vicki Tesoro

Trumbull Pizza Company

Trumbull Animal Hospital

Vazzy's

Trumbull Rotary Corporate Sponsors

Richard Ahern Insurance, LLC

BizMark, CT

Realty One Contact Group

Hi-Tech Packaging Inc

Minuteman Press of Norwalk

Hodson Realty, Inc

Loan Depot
SYNERGY HomeCare
Vivian Hardison Enterprises, Inc
At the Podium
Redgate-Hennessy Funeral Directors
Trumbull Rotary Golf Cart Sponsors

Crossroads Community Church

Standard Motor Products, Inc

Sound Development Group

Tee Sponsors

BizMark CT

L&R Power Equipment Inc

Bob Dzurenda

Madison Polymeric Corp

Bigelow Tea

Matt LePrino and Tracy D'Addio

The Black Sheep Gourmet

Metrusky Retirement Services LLC

Cardinal Shehan Center

Old Towne Restaurant

The Center for Family Justice

People's United Bank

Chelsea Lumber Products

Pregis Corporation

Cosmetic & Preventive Dentistry

Pullman & Comley, LLC

County Electric Construction Inc

R&R Corrugated Packaging Group

CT Telecommunications Services

R&R Landscape Design & Construction

Cyril F Mullins Funeral Homes

Residential Waste Systems

Dana P. Lonergan, Attorney

RD Scinto Corp.
Felner Corporation
Richard Lechtenberg MD, PC

William Raveis Real Estate

Seven Maples Gift and Garden

Hall Neighborhood House

Software & Systems Co

HonorBound Foundation

Strick J. Woods, M.D.

J.P. Merritt, Inc. CPA, CRU

Three T's Irrigation Contractors

Jason R Oberhand, DDS Dentistry

Trumbull Loves Children

Jim Lang

Trumbull Pharmacy

Kaufman Fuel

Trumbull Self Storage
Knight Rolleri Sheppard CPA's
William B. Meyer, Inc