Trumbull Rotary Golf Tournament
Play Golf. Have Fun. Support the Community
The Bernard D. Helfrich Memorial Golf Tournament was held on June 5, 2017 at Tashua Knolls Golf Course in Trumbull. Bernie was a longtime member of the club until his passing in 2000 who started this event for our club. Although it was a bit of a cloudy day, the rain held off and everyone had a great time. This event is held by the club annually as one of our fundraising events. Whether you care about students, veterans, the hungry or seniors. The Trumbull Rotary Golf Outing is where you can make a real difference in the community.
With a BBQ lunch, on-course beverages and a lavish cocktail hour and dinner reception, it is no wonder golfers keep coming back each year.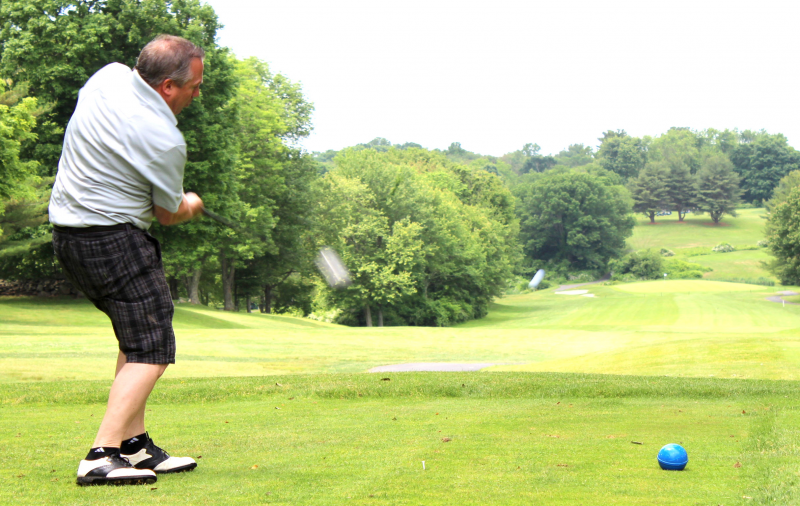 We also want to extend a big thanks to our many golf sponsors who support us at this event.
Please Support our Sponsors

PRESENTING SPONSOR

The Mustard Seed Foundation

FEATURED SPONSORS

Newtown Savings Bank

People's United Bank

Rural Fuels

Trumbull Animal Hospital

Trumbull Pizza Company

Corporate Sponsors

BizMark, Ct

Steward Amusement

Loan Depot

Vazzy's Restaurants

McBride Real Estate Associates

Minuteman Press of Norwalk

Redgate-Hennessy Funeral Directors

Vivian Hardison Enterprises, Inc

Trumbull Rotary Golf Event Sponsors

Aquarion Water Company

Glenro Spirit Shoppe

Chip's Family Restaurant

Sound Development Group

Colonial Sanitation

Standard Motor Products, Inc

Firelight Media

Stop & Shop

Tee Sponsors

AFLAC

Law Offices of Vincent Noce, Jr.

APLUS VOIP

National Veterans Services Fund

Bigelow Tea

Old Towne Restaurant

Bridgeport Hospital Foundation

Orthopedic and Sports Medicine

Cardinal Shehan Center

People's United Bank

Cosmetic & Preventive Dentistry

RD Scinto Corp

County Electric Construction Inc

Richard Ahern Insurance

Crossroads Community Church

Richard Lechtenberg, M.D.

Crown Pizza of Trumbull

St Vincent's Special Needs

Cyril F Mullins Funeral Homes

Steward Amusement

Dana P. Lonergan, Attorney

Strick J. Woods, M.D.

Dr. Andrew S. Kenler M.D.

Synergy Home Care

Felner Corporation

The Harty Press

Ffld County Perio & Dental Implant

The Schor Family Foundation

Framed by Kosal

Three T's Irrigation Contractors

G & G Liquors

Trumbull Business Network

Giove's Pizza Kitchen

Trumbull Loves Children

Harlow, Adams & Friedman, P.C.

Trumbull Pharmacy

J.P. Merritt, Inc. CPA, CRU

Trumbull Premier Dental

Janice Pecorino, Esq

Trumbull Self Storage

Jensen Tire & Auto

Village Wine & Liquor

Joe McBride Resnick Advisors

Wet Paws Dog Grooming

John Rolleri, CPA, CFE

Whittlesey & Hadley P.C.

Joseph M. Romanelli D.D.S.

William B. Meyer, Inc.

Kaufman Fuel

William W. Woods Insurance

L&R Power Equipment