Trumbull Rotary Carnival
2021 has the Rotary Carnival BACK! This year we will be moved to August from the 18th - the 21st.
Wednesday, Thursday & Friday 6:00 - 10PM!
Saturday 5:00 - 10PM!!!
Each year, held at Hillcrest Middle School in Trumbull, droves of families and groups of friends wait for the carnival. And we, wait for them. Pleas follow us on Facebook for details and updates as the event gets closer. We look forward to seeing your smiling faces at one of our favorite events.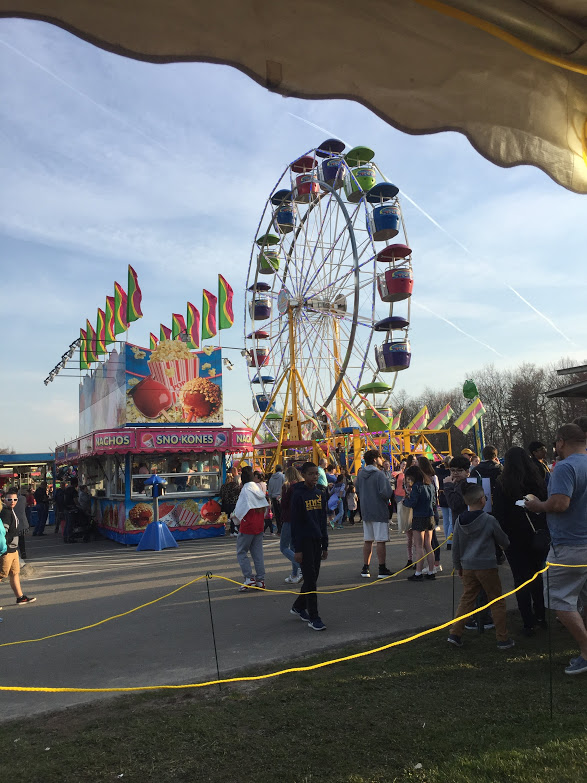 The Trumbull Rotary Carnival raises money for service projects and grants that make our town (and world) a better place.
Ticket Prices
All Day wrist bands are available and includes unlimited rides. This is your best bet if you are planning to be at the carnival for a while. Wristbands can be used only by a single person and are for use on a single day. Cost is $30, the same price as last year.
You can also buy individual tickets. Each ride is either 2 or 3 tickets for admission.
You can purchase individual tickets for $1.50 each.
A Book of 22 tickets is available at a discount for $30.
A Book of 48 tickets available at a discount for $60.
Individual tickets an be used on any of the days during the week the carnival is open. They can also be used during the year at any Stewart Amusement Carnival.
Cash sales are preferred, but credit cards will be accepted at select lines. All sales are final with no refunds. An ATM machine is available on site for cash withdrawals.
Food Tent
Come wet your whistle or fill up your stomach. Our Food tent offers cheeseburgers, hot dogs, hamburgers, pizza, french fries, fried dough and fried oreo's. We also offer a variety of chips, soda, water and candy.